Turnaround: 3 days*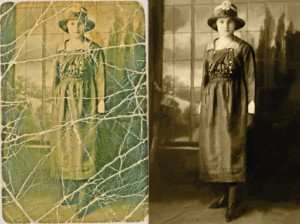 A photographic restoration of a photograph. This process goes above and beyond the Digital Copy Print.
Originals can be any size
Includes Standard CD
Printed on fine papers on Epson and Noritsu Inkjet printers
Density and color balancing
Additional time included to restore photo
Each photograph is scanned and analyzed for density and color balance. Originals can be up to 12×18 in size. Digital restoration photographs are printed on our Epson Inkjets at sizes up to 44″ in width. Cropping is available and images are saved to a CD with no additional charge.
Additional restoration is available with our Digital Time service.